Flexible payment solutions for students that may otherwise be deterred by lack of government funding and upfront costs.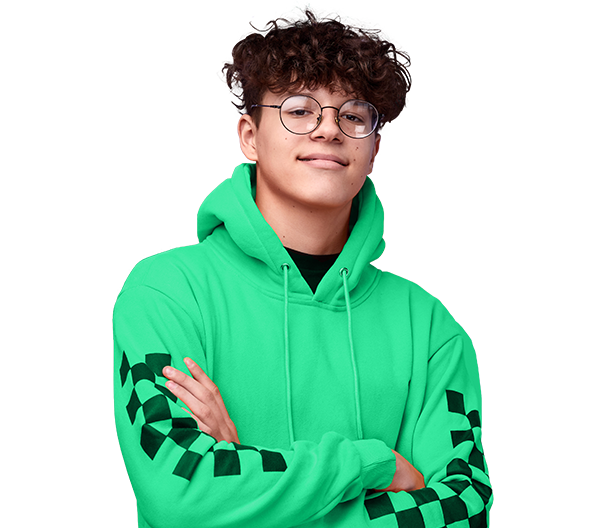 Advance your career without the financial red tape
Gain the qualifications you want without government funding or upfront course costs.
Available for courses valued between $2,001 and $20,000, Vocational Loans help remove any financial barriers – so you can upskill or advance your career opportunities, regardless of the availability of government funding.
As an Australian Credit Licence Holder (ACL 386010) and trusted by educational institutions nationwide, our Vocational Loans offer a safe and simple student loan process so you can focus on investing in your future.
Download Vocational Loans brochure
Four easy steps to Vocational Loans
Step 1: Apply via your education provider
Apply directly via your education provider's unique application link.
Step 2: Obtain approval
If your loan is approved, we'll pay your education provider on your behalf.
Step 3: Start studying
You'll make payments until your loan term ends. You can reduce the term by paying more any time.
Step 4: Get help when you need it
If you find your circumstances change – and, sometimes, they do – our team is on hand to support you to meet your obligations.
Affordable payment plans
Choose a payment plan that aligns with your pay cycle – weekly, fortnightly or monthly.
Tax-deductibility
Your student loan repayments may be tax-deductible depending on your circumstances. Speak to your accountant or financial adviser.
Only pay for what you borrow
If you need to stop studying, only pay the course fees you have already used.
Take repayment holidays
If you're ahead of your repayment schedule by up to three months, you're eligible to take a break from making repayments.
This pre-qualification checklist provides an indication of eligibility for Vocational Loans.
An Australian Citizen or Permanent Resident
18 years or older (or 16 years old with parent applying on your behalf)
Holds an Australian bank account
Employed full-time or part-time for at least 6 months before applying
Able to demonstrate the capacity to service the loan independently
No foreseeable change to circumstances at time of application
VOCATIONAL LOANS CALCULATOR
What might the repayments look like?
Estimated
monthly

repayment amounts
Monthly payment due after 1st drawdown
$0.00
ZeeFi Vocational Loans comparison table
*Indicative comparison table. Further research should be conducted on the suitability of the ZeeFi product versus government products and schemes.
Caps apply ($5k, $10 or $15k)
6 to 48 months
Dependent on income
Holiday Periods Available
No Early Repayment Penalties
Frequently Asked Questions
"I had been thinking about how I would finance my diploma for a while, and every time I called to ask questions, the team were so lovely and helpful."
Zoe R
Student