Flexible pay-as-you-go loans for working students completing bachelor, post-graduate and master's degrees.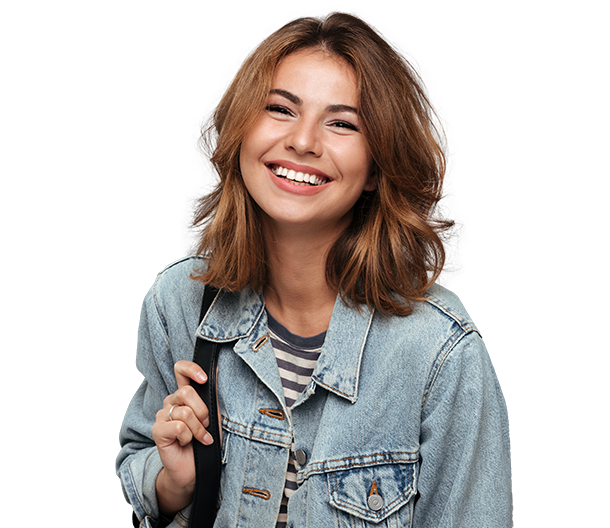 Take the financial stress out of additional studies
If you've exhausted your FEE-HELP or HECS loans, our Higher Education Loans can facilitate your additional studies.
Available for courses valued between $2,001 to $50,000, Higher Education Loans offer an accessible, flexible student loan for working students where you can borrow a portion or the entire cost of your university fees.
As an Australian Credit Licence Holder (ACL 386010) and trusted by educational institutions nationwide, our Higher Education Loans remove the financial red tape with a simple and safe process, supported by a competitive, personal interest rate.
Download Higher Education Loans brochure
Four easy steps to Higher Education Loans
Step 1: Choose your course
Choose your course from any TEQSA accredited Higher Education institution.
Step 2: Apply for your loan
Once you've been accepted into your chosen course, apply for your Higher Education Loan using the Apply Now button on this page.
Step 3: Get approved
Our team will review and assess your ability to service the loan. Once approved, you simply sign up online.
Step 4: Start studying
When you receive course fee invoices, upload them to our portal and we will pay your Higher Education institution directly, with your loan, as you study.
Tax-deductibility
Your student loan repayments may be tax-deductible depending on your circumstances. Speak to your accountant or financial adviser.
Simple and convenient
You get a fast and fully online process, with no hidden fees, where you can track your repayments through our online portal.
Fixed repayment schedule
Unlike FEE-HELP, you don't have to pay more should your salary increase. Our payment terms are clear and fixed, providing you with confidence in the repayment amounts.
Only pay for what you borrow
If you need to stop studying, only pay for the course fees you have already used.
This pre-qualification checklist provides an indication of eligibility for Higher Education Loans. You are:
An Australian Citizen or Permanent Resident
18 years or older (or 16 years old with parent applying on your behalf)
An Australian bank account holder
Employed full-time or part-time for at least 6 months before applying
Can demonstrate capacity to service the payment plan
No foreseeable change to circumstances at time of application
HIGHER EDUCATION LOANS CALCULATOR
What might the repayments look like?
Estimated
monthly

repayment amounts
---
MONTHLY PAYMENT DUE AFTER 1ST DRAWDOWN
$0.00
ZeeFi Higher Education Loans comparison table
*Indicative comparison table. Further research should be conducted on the suitability of the ZeeFi product versus government products and schemes.
Fixed repayments based on your income
No Early Repayment Penalties
Frequently Asked Questions
"The customer service is 10/10. ZeeFi took me through the steps and it was really straightforward."
Roseta Lilomaiava
Student